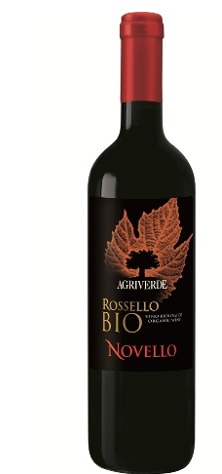 The first red of the new vintage.
From a careful vinification berry whole you get Rossello, young and fragrant wine with intense aromas and fruity.
Wine-making system: hand harvested, carbonic maceration 18° C - soft pressing.
Indicazione Geografica Protetta
Kind: Still Red
Name of the Vineyard: Riseis Estate
Exposition: South-South East
Altitude: 250 m above sea level
Density (grapevines per hectare): 3600 on bower
Type of the land: argillaceous, limestone
Average production per hectare: 90 tons
Harvest Time: September
Alcohol Content: 13,00 % Vol.
Residual Sugar: 4 gr/lt
Total acidity: 5,90 gr/lt
Ph: 3,69
Dry Total Extract: 27 gr/lt
Description
Click to listen highlighted text!
COLOUR :: Ruby red of medium intensity with shining shadings.

AROMA :: Pleasant notes of red fruit and forest fruits.

FLAVOUR :: Fresh, soft and extremely balanced.

TABLE FELLOWS :: It is optimal with appetizers and several cheeses;
It is perfect with fish dishes and white meats.

Serving Temperature: 12°C
Click to listen highlighted text!
Address
Street: Via Stortini 32/a
Postcode: 66020
State: Abruzzo
Province: Chieti
City: Caldari di Ortona
Country: Italy